Embarking on a new build, we were able to plan all of the rooms in the house to our specific needs. We were truly starting with a clean canvas and were not restricted by existing plumbing, walls, height of the ceiling or even windows and doors. We were limited only to the footprint of the previous building and we wanted to utilize every inch of that space creating the best of open plan living and providing all of our needs without cramping any area. We are very pleased with the outcome and we lived here for over a year, immediately following completion, with a cat and a dog and never once felt that we were living in a confined space. The house is spacious, comfortable and elegant. That's why we are sure that when guests come to stay at Hunters Lodge, they will not be disappointed.

Integrated kitchen. In the kitchen we have created a perfect, uncluttered working space with an oven and microwave at eye-level, a sink set into an island providing an ample work surface as well as a breakfast bar for two. There is also a dishwasher, a gas hob and an integrated fridge and freezer. A washing machine is housed in another building. We hope that we have thought of every accessory a guest may need on their holiday but if there's something you want and we haven't got it, just ask us. If the request is reasonable then we'll get if for you.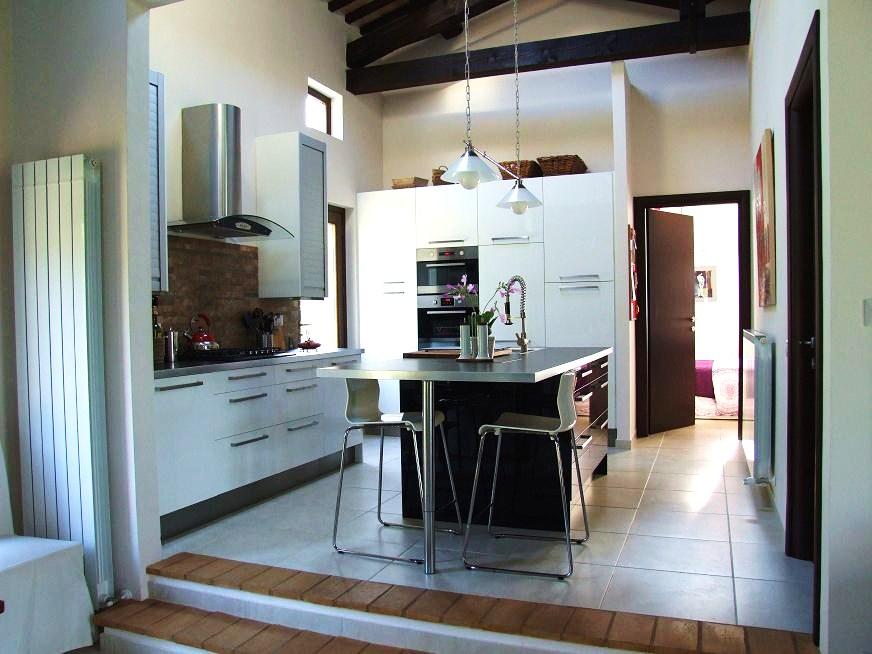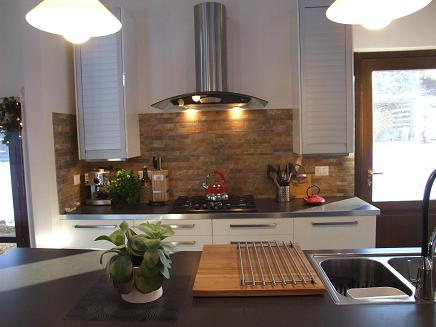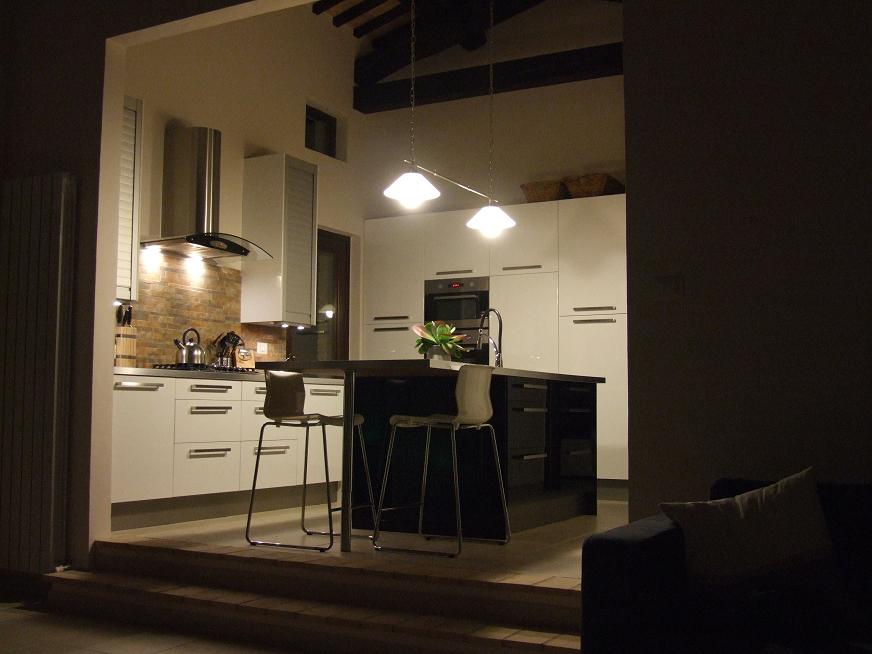 Double bedroom. A lovely, light double bedroom with double doors to the outside and with mosquito nets and louvred external shutters so you can sleep with the doors open and not fear the intrusion of creepy crawlies or biting insects. There is air conditioning to the bedroom and there are ample wardrobes and drawers. All linen is provided.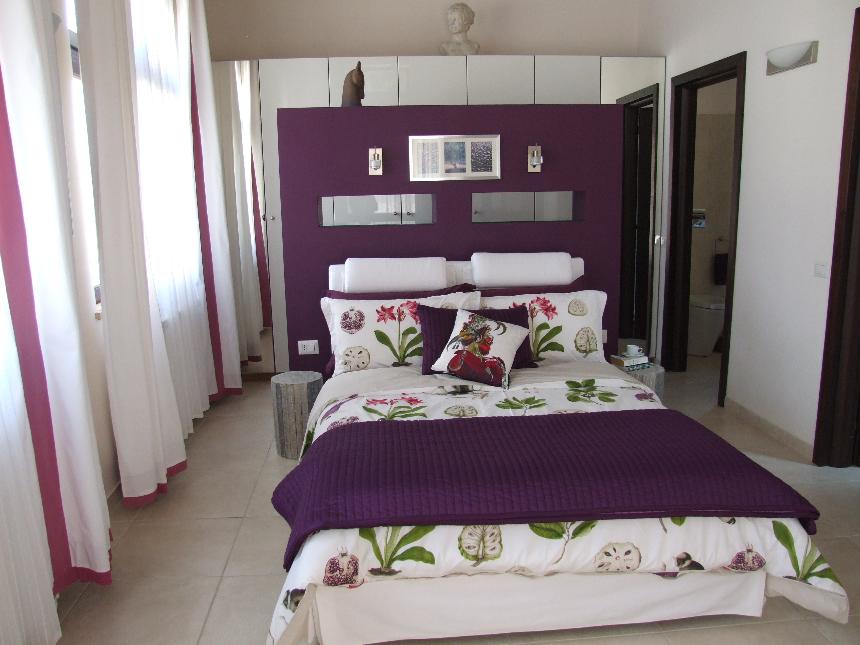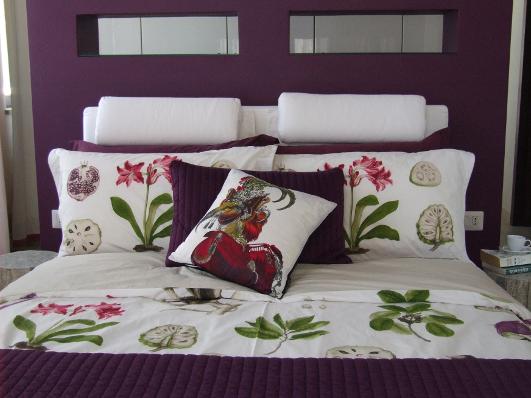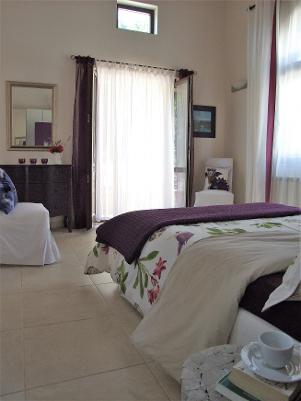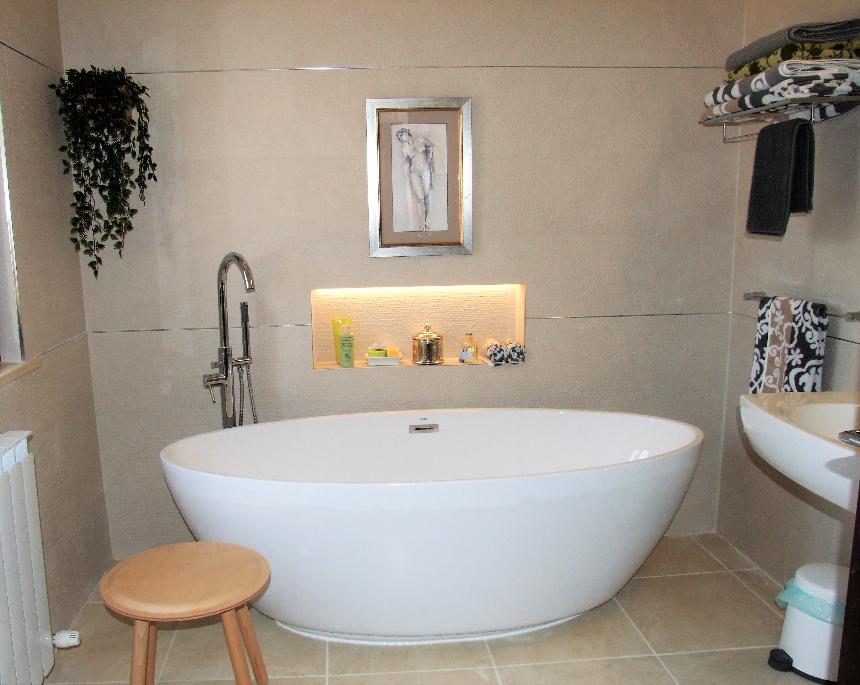 En-suite bath and shower room and separate WC. One of the most important rooms in a house is the bathroom, that's where you start your day, end your day and where you expect to be able to luxuriate on holiday. This bathroom has space for all of that with a deep bath, toilet, bidet and basin and an independent shower. So for the man who wants a quick shower or the woman who wants a luxuriating, slow soak, there's room to do both. An ample supply of thick, fluffy towels is provided as is shampoo, conditioner and soap so you have more room in your suitcase for the important things. The window includes an integrated mosquito net for your comfort. There is also a separate room which houses a toilet and basin.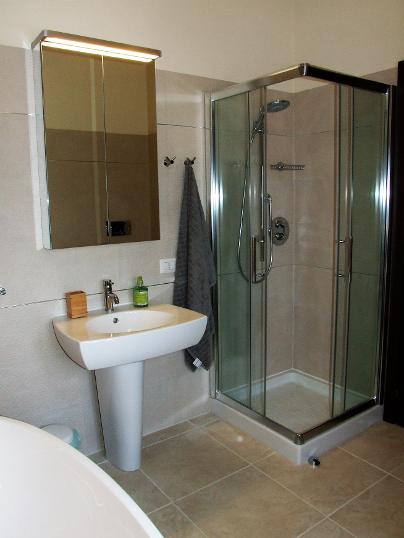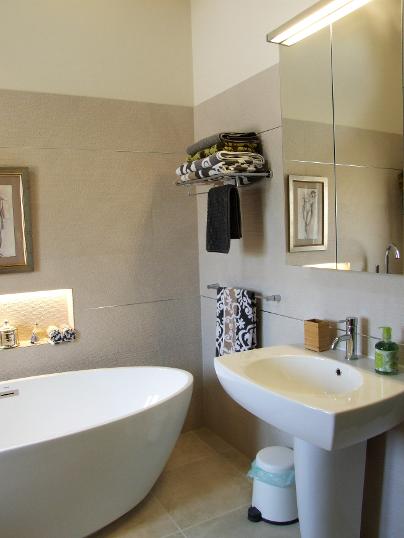 Living and dining. The living and dining area of the house is open plan with the kitchen on a split level. Again the area is spacious with three pairs of double doors. All doors have external louvred shutters and two have mosquito nets so you can leave these doors open during the day and also at night. The shutters are lockable so you can go to bed knowing that you are perfectly safe but still enjoy the night air. The room has a large TV with English programmes and multimedia entertainment, music, WiFi, docking station for all smart phones and MP3 players and a supply of books and games.